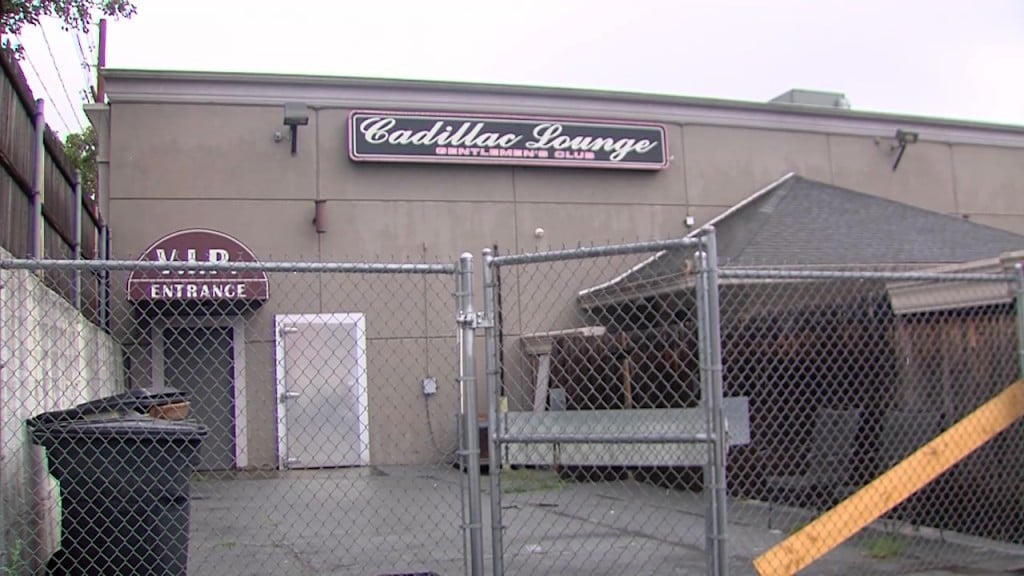 PROVIDENCE, R.I. (WLNE) — Cadillac Lounge in Providence will reopen after being closed for several days because of a fatal stabbing over the weekend.
The stabbing happened in the parking lot of the lounge early Saturday morning.
The Board of Licenses said the strip club can reopen Wednesday night under five conditions: increasing detail, continuing normal details, heightening security presence in the parking lot, wanding pat downs, and alerting detail officers if they see anyone they think was involved in the stabbing.
Saturday, 26-year-old Stephon Calice, of Fall River, was fatally stabbed outside of the establishment.
Providence Police Maj. David Lapatin said a fight broke out between two groups outside the establishment. During that fight, the 26-year-old was confronted and stabbed.
Cadillac Lounge was ordered to shut down for 72 hours after the incident.
At last check, no arrests have been made.