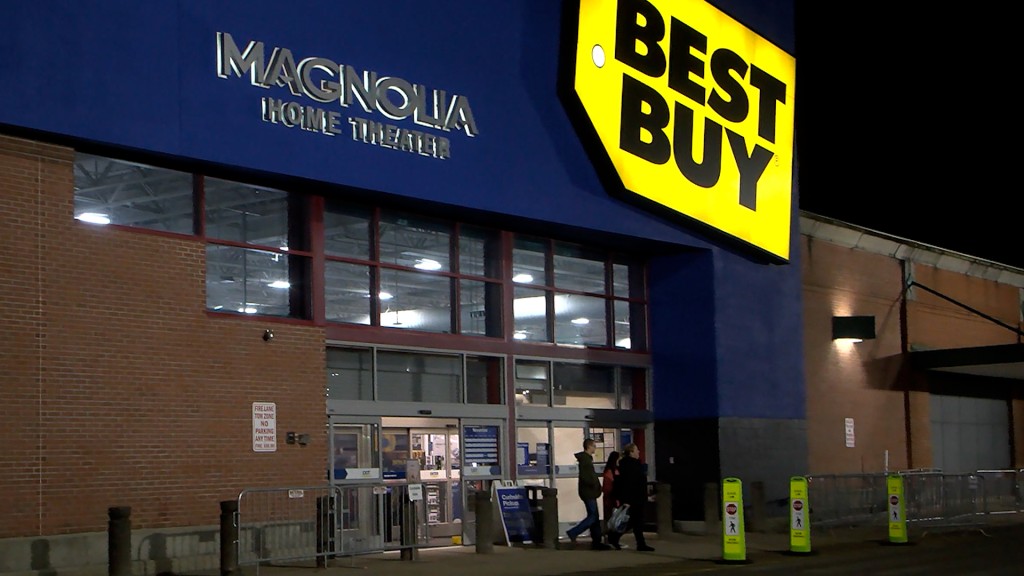 WARWICK, R.I. (WLNE) — As the busiest shopping day of the year is here, dedicated Rhode Islanders returned for in-person shopping in Warwick.
Some customers said the crowds are smaller than normal either from post-pandemic operations, inflation, or since online shopping has taken over.
But, shoppers at Best Buy said the deals at the tech stores are better to buy in-person because there can be limited supply.
To others, Black Friday shopping has been a tradition for years, and you cant get online, what you can experience in person,
"It's fun but you don't get the same experience. You gotta go for like, you go, you get coffee, you like wait in front of the stores, you get the rush you go back to bed. It's just like, you go for the experience," Sabrina Lentini, a Best Buy shopper said. 
Small Business Saturday will keep the sales going on a local level Saturday.