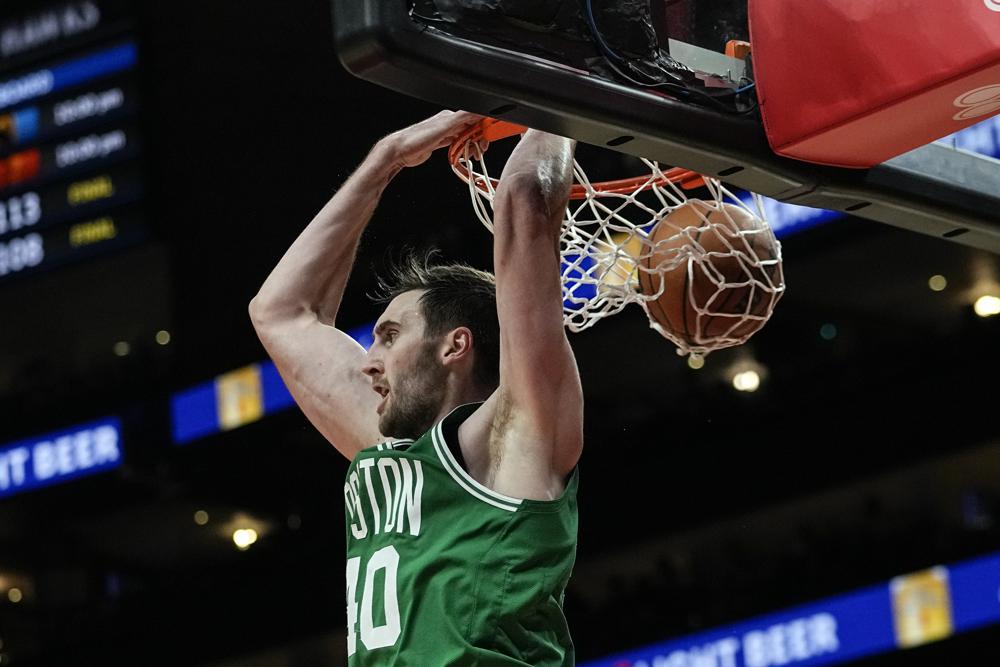 ATLANTA (AP) — Jaylen Brown scored 22 points to lead a balanced Boston attack and the East-leading Celtics stretched their winning streak to eight with a 126-101 victory over the Atlanta Hawks on Wednesday night.
The Celtics were missing injured guards Marcus Smart and Malcolm Brogdon. It hardly mattered.
There were plenty of players to fill the void against the Hawks, who were coming off a big win at Milwaukee and eager to show they could challenge the best in the conference. Not on this night.
Boston took control in the first quarter against the cold-shooting Hawks, whose occasional spurts were quickly snuffed out by the Celtics' stifling defense.
Trae Young led the Hawks with 27 points, but was held to 10-of-23 shooting, including a mere 2 of 7 from beyond the arc.