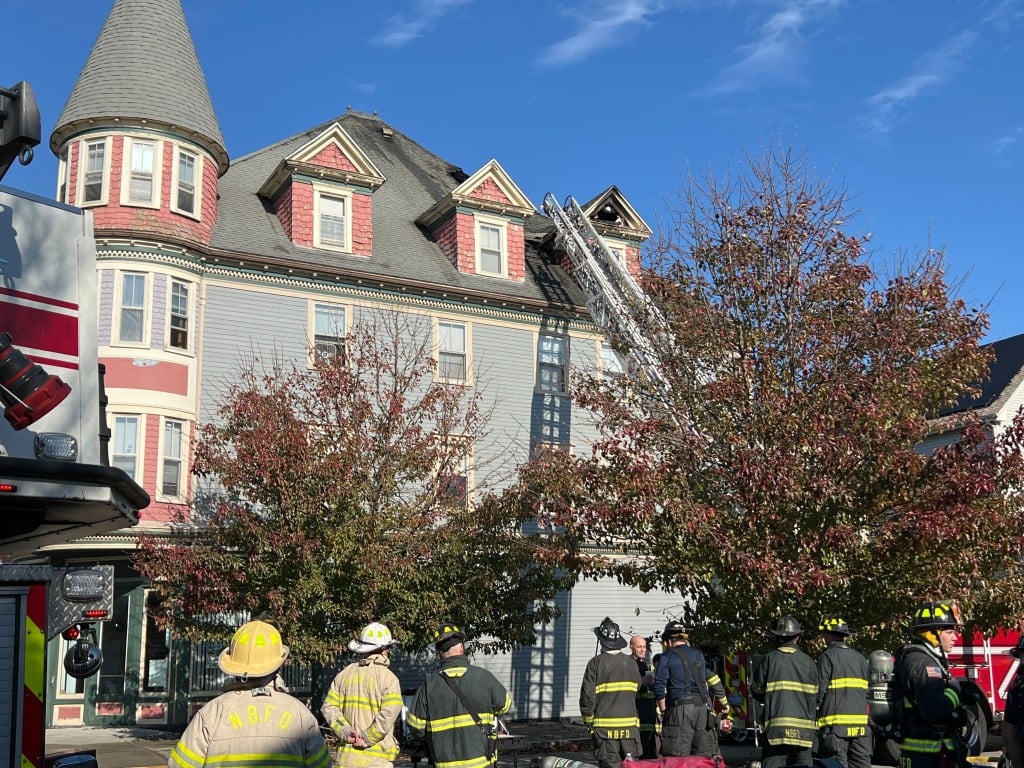 NEW BEDFROD, Mass. (WLNE) — A fire broke out in an apartment building in New Bedford, displacing 12 tenants a day before Thanksgiving.
The fire happened just after 10 a.m. Wednesday on Acushnet Avenue.
New Bedford Fire Chief Scott Kruger said the fire started in the attic and that the building is inhabitable.
In addition to the 12 people, two dogs were displaced, firefighters said.
Kruger said the Red Cross is assisting those affected by the fire. No injuries were reported.
The cause of the fire wasn't immediately known.