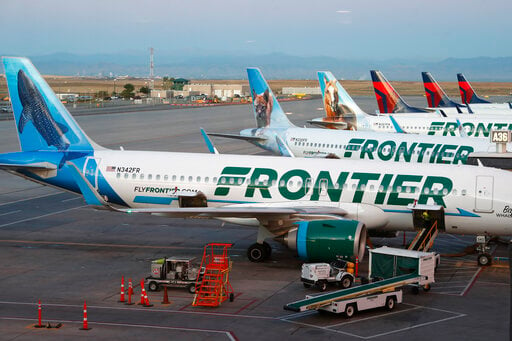 WARWICK, R.I. (WLNE) — Rhode Island T. F. Green International Airport said Wednesday Frontier Airlines will no longer operate out of Rhode Island.
John Goodman, a spokesperson for T.F. Green, said Frontier Airlines will end its service in April 2023.
Frontier started service in the Ocean State in 2017, flying between Providence and Denver, Atlanta, and Raleigh-Durham during the summer, Fort Lauderdale and Tampa during the winter, and Orlando year-round.
"With the exception of service to Denver, each of these routes continues to be served by other airlines at PVD, minimizing the impact for travelers. While Frontier has decided to end PVD operations next summer, the airline is hopeful to return in the future," the airport said in a statement.
Starting in February of next year, Breeze Airways will offer flights from Warwick to Raleigh-Durham and a "Breeze Thru" service to New Orleans, just before Mardi Gras.
In addition, Sky High Aviation Services Dominicana, SA, will offer charter flights to the Dominican Republic twice a week beginning next month.
Sky High Aviation Services Dominicana, SA, said Goodman, is a leading Caribbean airline that services 14 destinations, including Aruba and St. Maarten.