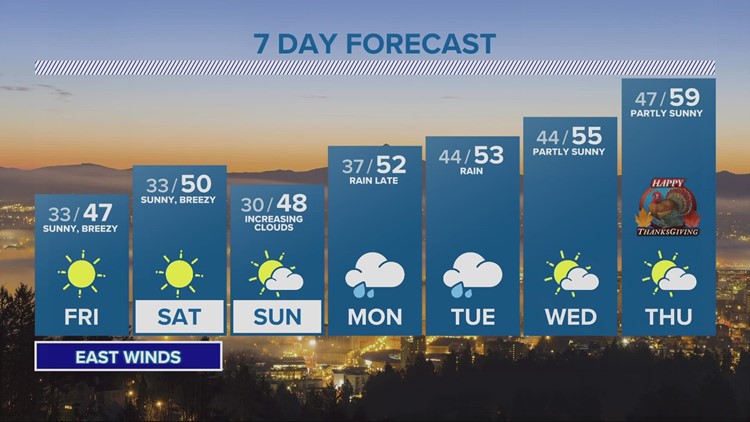 PORTLAND, Ore — East winds continue to rip across the Portland area tonight.
The wind will pick up a bit into the morning hours, before easing Friday afternoon. Gusts will reach 40 mph in the Portland area, and 70-80 mph in the windy spots in the western Gorge.
A Wind Advisory continues for the Portland area and Clark County and a High Wind Warning covers the western Gorge until 7 am.
The clear sky also keeps on keeping on. Highs will be in the 40s, lows will be in the 30s, with 20s in wind-sheltered areas.
It stays breezy over the weekend and generally clear.
Clouds increase Monday, with rain as early as Monday night. Tuesday looks like a wet day, but as of now, dry weather should return for Wednesday and Thanksgiving Day.
Take good care of each other.
Matt Zaffino
KGW Chief Meteorologist