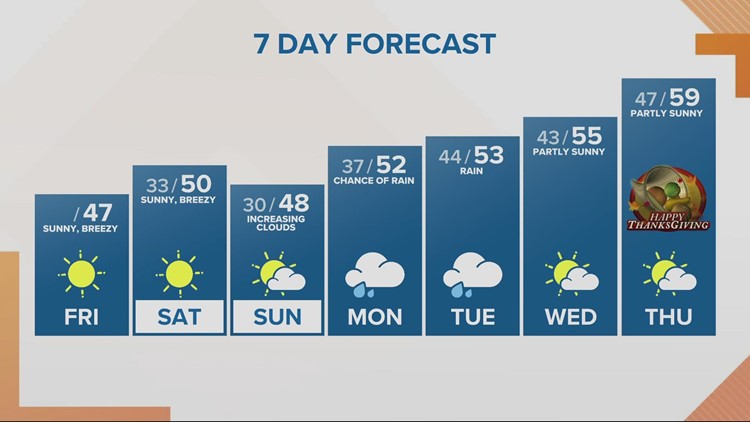 PORTLAND, Ore — Wind eases a little for Friday- still, it will remain breezy in the Portland area, and very windy east of I-205 into the Gorge through the day.
The sky remains clear through Saturday. Highs will be in the 40s, lows will be in the 30s, with 20s in wind-sheltered areas.
It stays breezy over the weekend and generally clear.
Highs clouds creep in later Sunday, with highs in the upper 40s.
Our next chance of rain returns Monday- probably later in the day.
Tuesday looks like a wet day, but as of now, dry weather should return for Wednesday and Thanksgiving Day and possibly into the Thanksgiving weekend.
Take good care of each other.
Chris McGinness
KGW Meteorologist