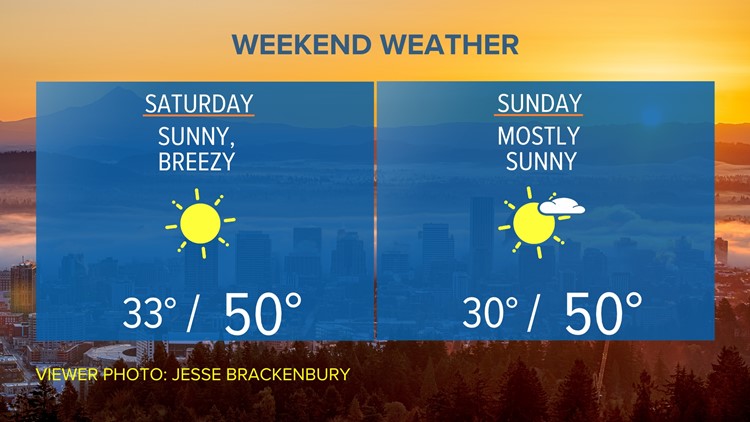 PORTLAND, Ore — It's a  clear, cold and windy morning with temperatures in the 20s to 30s across most of the metro area.
Saturday brings another sunny day, and even though the east winds are lighter, they are still present. Gusts will be in the 20 to 30 mph range in Portland, but still push 50 mph in the west end of the Gorge.
Valley highs will be in the low 50s.
Sunday brings a few clouds, but the dry weather continues.
Clouds thicken and lower Monday, with rain finally arriving Tuesday. It won't be heavy; the valleys likely end up with a quarter of an inch of rain or less.
Clear weather returns Wednesday and continues through Thanksgiving and Friday.
Rain likely does not return until Saturday night or Sunday, at the end of the holiday weekend.
Take good care of each other.
Chris McGinness
KGW Meteorologist