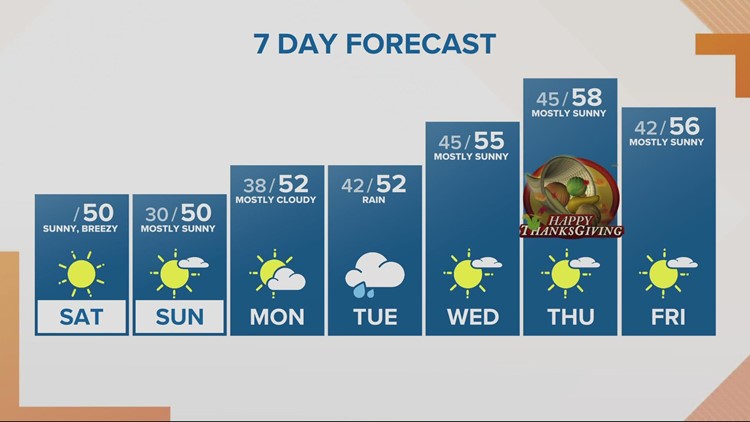 PORTLAND, Ore — Our dry streak is going to continue over  the next couple of days, and the winds will finally back off by Sunday, at least around the metro area. It's still going to be windy near the Columbia River Gorge on Sunday. 
Starting out Sunday morning not only are we going to see freezing temperatures we're also going to be looking at widespread areas of frost too. By the afternoon we'll see sunshine with daytime highs in the low 50s. 
On Monday, we'll se overcast skies a good part of the day, and then by Tuesday is when we'll see the rain return. Right now, we're looking at 12 days in a row without measurable amount of rain. 
By Wednesday, expect to see drier weather, and the dry conditions stick around for the first part of the holiday weekend. By Saturday night, we'll see more showers move in. 
Joe Raineri 
KGW Meteorologist