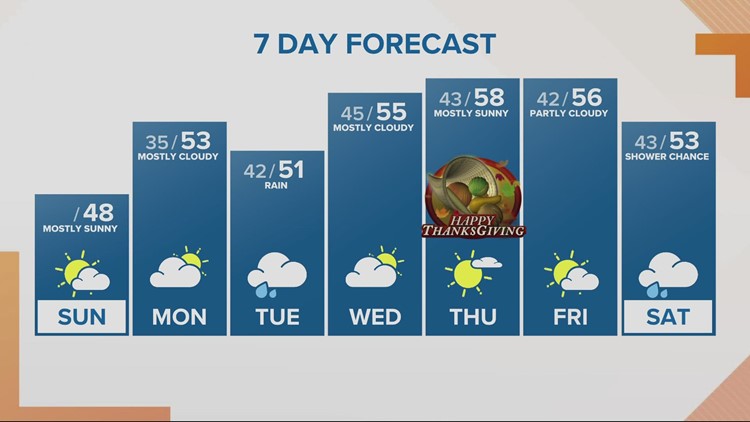 It was a very cold start to Sunday, but at least we were able to enjoy another round of sunshine and dry weather. Our dry streak sits at 13 days without any measurable amount of rain. Tomorrow we'll see 14 days which will be a record. That's impressive considering we usually see on average 5.45″ of rain for the entire month. 
East wind becomes increasingly confined to the east side of the metro area, and the west end of the Columbia River Gorge heading into the early part of the week. 
Monday we'll see a mix of clouds and sunshine with daytime highs in the upper 40s to the low 50s.Tuesday brings our next chance of widespread rain- though amounts look pretty light. 
That rain moves out Wednesday morning, leaving us dry and relatively mild heading into Thanksgiving. 
Enjoy the rest of your weekend, 
Joe Raineri
KGW Meteorologist