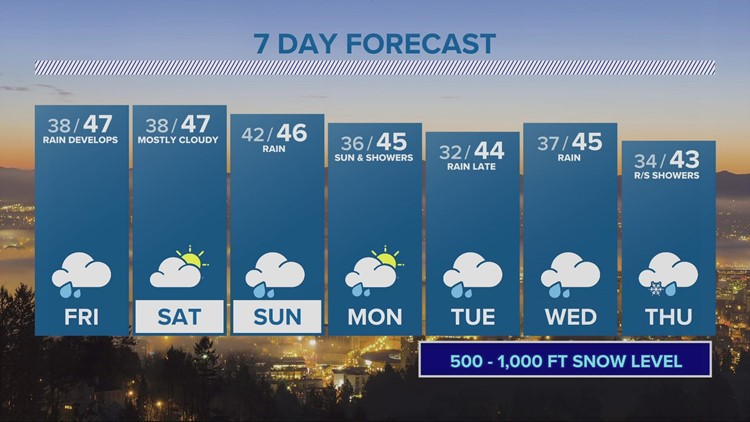 Portland hit 56-degrees on Thanksgiving Day. It's going to be a while before we're that warm again.
It's also a very foggy night in the western valleys away from the Gorge.
Rain rolls in Friday as we begin a transition to colder and wet weather.
Saturday will be mostly cloudy and dry, but rain returns Saturday night and Sunday. This is the system that drops the snow level down to 3,000 feet and will make the drive home tricky for those going through the mountains.
We've got sun and showers Monday, followed by a dry and cold Tuesday.
But the next storm, which arrives Tuesday night and Wednesday, brings even colder air.
Right now, it looks like the snow level will drop to about 500 feet, just above the valley floor. But it's close, so we will keep a close eye on it as we head through the weekend and the details come into better focus.
Take good care of each other.
Matt Zaffino
KGW Chief Meteorologist