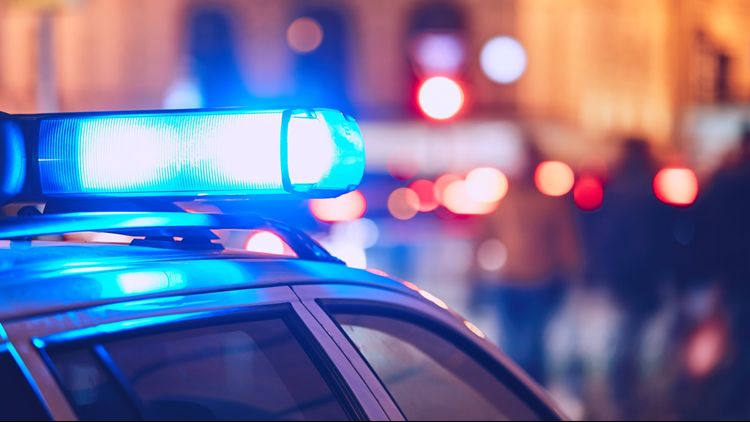 The incident happened just before 7 p.m. Monday on Southeast Powell and 138th. The pedestrian was an adult male, but police have not released his identity.
PORTLAND, Ore. — A pedestrian was struck by a vehicle and killed Monday evening in Southeast Portland, and the driver was arrested for Driving Under the Influence of Intoxicants.
Police responded just before 7 p.m. to a report of a crash at Southeast Powell Boulevard and Southeast 138th Avenue, according to a news release from the Portland Police Bureau.
Officers arrived and found an adult male pedestrian. Paramedics evaluated him and determined he was deceased. Police said his identity will be released once approved by the Multnomah County Medical Examiner's office.
The driver of the vehicle remained at the scene, and investigators from the Portland police Major Crash Team who responded to the scene concluded that he was impaired. He was evaluated and taken to the East Precinct for DUII processing, police said.
He was subsequently booked in Multnomah County jail on charges of DUII and criminally negligent homicide, and police later identified him as Eric Caleb Ruckle, a 48-year-old resident of Gresham.
Anyone with information about the incident is asked to contact crimetips@police.portlandoregon.gov attention Traffic Investigations Unit and reference case number 22-310983 or call 503-823-2103.
The incident is Portland's 55th traffic fatality in 2022, according to the news release, putting this year slightly behind last year in terms of the pace of Portland traffic deaths, but ahead of other recent years.
There were 62 fatalities as of the end of November 2021 and 63 at the end of the year, while 2020 saw 54 traffic deaths and there was an average of 46 per year from 2017 to 2020.
Last year was Portland's worst since 1990 for traffic deaths. It also included a major increase in pedestrians killed; 27 of the deaths were pedestrians, up from 18 the year before, and 70% of pedestrian deaths were people experiencing homelessness.