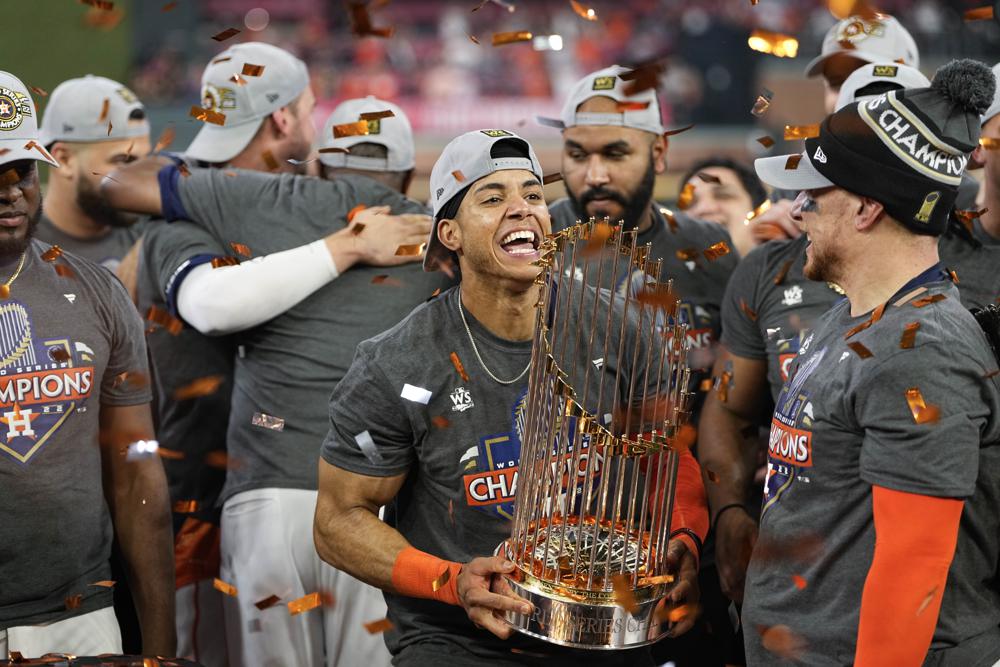 PROVIDENCE, R.I. (WLNE) — World Series MVP and Providence native Jeremy Peña will be honored this weekend in Rhode Island.
Providence Sports and Leadership and other organization tied to the Houston Astros shortstop will celebrate Peña's accomplishments in his rookie season.
"We hope the community will come to help us celebrate Jeremy and all he has accomplished in his rookie season," said Cmdr. Thomas Verdi, a member of the of PSL Board.
The ceremony will take place at 2 p.m. Saturday at the Providence Career and Technical Academy.
The event is free and open to the public.
Peña is a graduate of Classical High School, where he was a member of the baseball team and participated in PSL during the summers.
"Jeremy continues to be an incredible role model on and off the field for our student-athletes and we are honored to have this opportunity to thank him," said Verdi.
Peña became the first rookie position player to win a World Series MVP award after hitting .400 in the Houston Astros' six-game victory over the Philadelphia Phillies.
He also won a Gold Glove Award and AL Championship Series MVP this season. He's the first hitter to win those three prizes in a career — and he did it all in his rookie season.