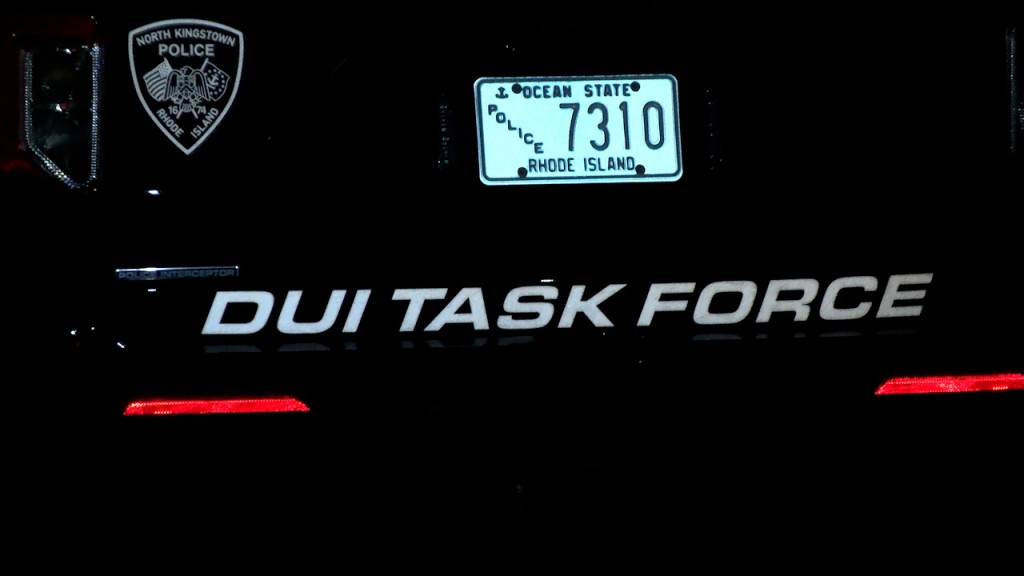 PROVIDENCE, R.I. (WLNE) — Nearly 10 people were arrested in connection to drunk driving during "Blackout Wednesday."
The Rhode Island DUI Task Force said Thursday seven people were arrested between 7 p.m. and 3 a.m. for alcohol related offenses.
The task force is made up of members of the Rhode Island State Police, local police, Department of Transportation — Office of Highway Safety, and attorney general's office.
Wednesday night, ABC 6 News went on a ride along with North Kingstown Police Lt. Don Barrington, who said "Blackout Wednesday" is usually the "busiest night for the DUI Task Force."
"It's about keeping people safe. We don't want to arrest anyone. But unfortunately, people's actions make us have to arrest people," Barrington ABC 6 News.