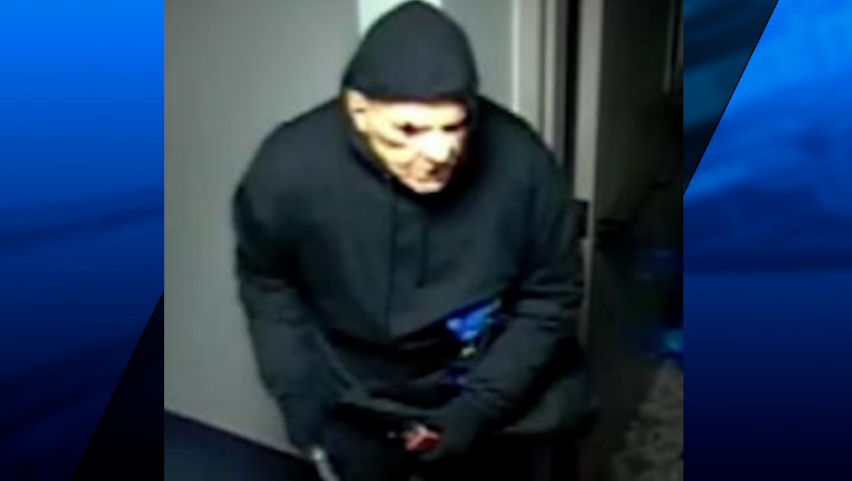 TISBURY, Mass. (WLNE) — Three masked people armed with handguns robbed the Rockland Trust bank in the Vineyard Haven community in Martha's Vineyard Thursday.
The robbers rushed into the bank just after 8 a.m. as employees entered to open for the day, District Attorney Michael O'Keefe said.
According to O'Keefe, this was a targeted crime, meaning there is no additional information that should cause undue fear.
Federal, state, and local police are investigating the robbery.
Each person was wearing the same mask. Police are asking the public for any information regarding the mask depicted in the photo.
Anyone with information should call the Tisbury Police Department at 508-696-4240.