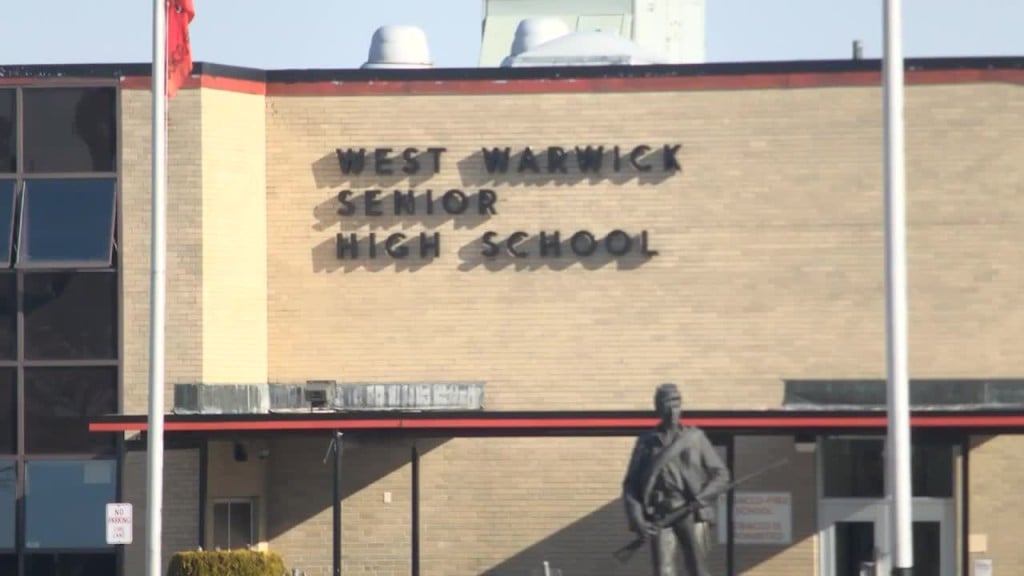 WEST WARWICK, R.I. (WLNE) — Community members gathered at West Warwick High School behind closed doors to discuss recent allegations of bullying and hazing surrounding the football team.
Superintendent Karen Tarasevich released a letter to the community this week that read in part: "Given the serious nature of the allegations made and possibility that some members of the football team violated our anti-hazing and/or anti-bullying policy, seven students, who are members of the football team, have been suspended from all football related activities."
Tarasevich received the complaints last week and notified DCYF and West Warwick police.
Sierra Bernier, a community member and parent in the district, was inside the meeting Thursday night.
"I don't know all of the details of the allegations," said Bernier. "But I do know some of them are quite serious."
"People are probably more upset than when they arrived. There are parents of the football team that are not happy with the team being named in a letter during a pending investigation," she continued.
Parents inside said the details of the allegations were not discussed.
ABC 6 News reached out to the district and the police department but have yet to hear back.
The district's attorney has now launched an independent investigation.